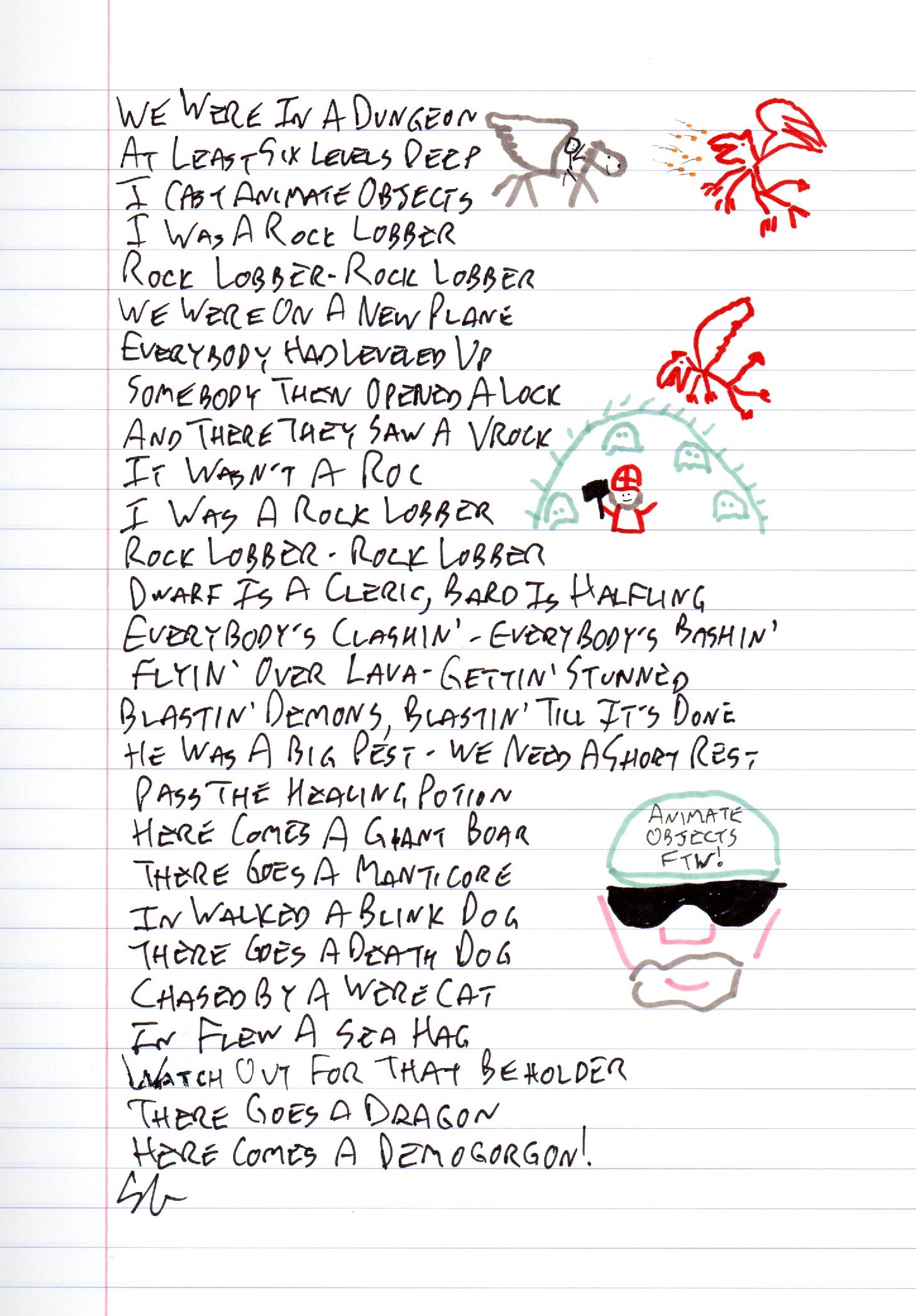 210719
Animate Objects FTW!
We were in a dungeon
At least six levels deep
I cast Animate Objects
I was a rock lobber!
Rock lobber – rock lobber
We were on a new plane
Everybody had leveled up
Somebody then opened a lock
And there they saw a vrock
It wasn't a roc
I was a rock lobber
Rock lobber – rock lobber
Dwarf is a cleric, bard is halfling
Everybody's clashin' – everybody's bashin'
Flyin' over lava – gettin' stunned
Blastin' demons, blastin' till it's done
He was a big pest – we need a short rest
Pass the healing potion
Here comes a giant boar
There goes a manticore
In walked a blink dog
There goes a death dog
Chased by a werecat
In flew a sea hag
Watch out for that beholder
There goes a dragon
Here comes a demogorgon!